Hỗ trợ kinh doanh
Hỗ trợ bảo hành kỹ thuật

(028) 73 00 20 49
Chăm sóc khách hàng

0916 287 068
Wireless Access Point RUIJIE RG-AP820-L(V2)
Trang Chủ
>>
Thiết bị mạng
>>
Thiết bị mạng RUIJIE
>>
Wireless Access Point RUIJIE RG-AP820-L(V2)
Mã số:04620642
Wireless Access Point RUIJIE RG-AP820-L(V2)
- Wi-Fi 6 (802.11ax) indoor wireless access point.
- Selectable dual-band (5G+5G or 2.4G+5G), up to 4 total spatial streams and maximum 2.4Gbps wireless throughput.
- 1 10/100/1000BASE-T uplink port, support PoE and local power supply; Bundled with Ruijie Cloud Service lifetime license.
- PoE and local power adapters are sold separately.
- OFDMA, MU-MIMO and BSS Technology for minimal wireless signal interference.
- AI Wireless Optimization: One-click optimization powered by Ruijie Cloud technology.
- Hybrid Management: Support standalone AP to over thousands of APs with deployment options of appliances, private cloud or public cloud service.
- Mobility Management: Free mobile app available for RG-MACC-Base private cloud or Ruijie Public Cloud customers.
Specifications
Model
RG-AP820-L(V2)
Hardware
Radio
Dual-radio dual-band
Radio 1: 2.4G 11ax/5G 11ax: 2×2 MIMO
Radio 2: 5G 11ax: 2x2 MIMO
Protocol
Supports standard 802.11ax, dual-radio dual-band, concurrent 802.11ax and 802.11a/b/g/n/ac
Operating Bands
802.11b/g/n/ax:2.4G ~ 2.483GHz
802.11a/n/ac/ax: 5.150~5.350GHz, 5.47~5.725GHz, 5.725~5.850GHz (vary depending on different countries)
Spatial Streams
Up to 4: 2×2:2 in 2.4GHz , 2×2:2 in 5GHz
Max Throughput
Maximum throughput (5G+5G mode) per AP: 2.4Gbps
Radio1:5G low band 1.2Gbps
Radio2:5G high band 1.2Gbps
2.4G+5G operation mode, maximum throughput per AP: 1.775Gbps
Radio1:2.4G 0.574Gbps
Radio2:5G 1.2Gbps
Modulation
OFDM: BPSK@6/9Mbps, QPSK@12/18Mbps, 16-QAM@24Mbps, 64-QAM@48/54Mbps
DSSS: DBPSK@1Mbps,DQPSK@2Mbps,and CCK@5.5/11Mbps
MIMO-OFDM: BPSK, QPSK, 16QAM, 64QAM, 256QAM and 1024QAM
OFDMA (up to 1024-QAM)
Antenna
Integrated antenna design
Antenna Gain
2.4G: 3dBi
5G: 3dBi
Service Ports
1 10/100/1000M Ethernet ports, PoE In
Management Port
1 console port
Reset Button
Support
Anti-theft Lock
Support
LED Indicator
1 LED indicator (Support red, green, blue, orange and flashing mode, which indicates device access)
Transmit Power
≤100mw (20dBm) (vary depending on different countries)
Adjustable Power
1dBm
Power Supply
Local power supply (DC 48V/1A) (Power adapters are sold separately)
PoE (802.3af) – full spectrum operation
Power Consumption
<12.95W
Physical
Temperature
Operating Temperature: -10°C to 50°C
Storage Temperature: -40°C to 70°C
Humidity
Operating Humidity: 5% to 95% (non-condensing)
Storage Humidity: 5% to 95% (non-condensing)
Installation Mode
Ceiling/wall-mountable
Dimensions

(W x D x H)

153 x 193 x 26 mm (Height of the AP only, excluding the mount kit)
Weight
≤0.5kg (include mount kit)
IP Rating
IP41
MTBF
250,000 hours
Safety Standard
GB4943, EN/IEC 62368-1
EMC Standard
GB9254, EN301 489
Radio Standard
SRRC, EN300 328, EN301 893
Software
WLAN
Maximum clients per AP
1024
BSSID capacity
Up to 32
SSID hiding
Support
5G Priority (Band Steering)
Support
Configuring the authentication mode, encryption mechanism and VLAN attributes for each SSID
Support
Remote Intelligent Perception Technology (RIPT)
Support
Intelligent device recognition technology
Support
Intelligent load balancing based on the number of users or traffic
Support
STA control
SSID/radio-based
Bandwidth control
STA/SSID/AP-based bandwidth control
Data encryption
WPA(TKIP), WPA-PSK, WPA2 (AES), WPA3, WEP (64/128 bits)
PSK and web authentication
Support
PPSK authentication (For Employee)
Support (require wireless controller)
802.1x authentication
Support
PEAP authentication
Support
Data frame filtering
Whitelist, static/dynamic blacklist
User isolation
Support
Rogue AP detection and countermeasure
Support
Dynamic ACL assignment
Support
RADIUS
Support
CPU Protection Policy (CPP)
Support
Network Foundation Protection Policy (NFPP)
Support
IP
IPv4 and IPv6 address
Support
Multicast routing
Multicast to unicast conversion
DHCP service
DHCP Snooping, Option 82, Server, Client
Management and Maintenance
Supported wireless LAN controllers
Ruijie WS Series Wireless Controller
Ruijie MACC-Base Software Controller
Ruijie Cloud (Public Cloud)
Management protocol
Telnet, SSH, TFTP, Web
Wireless Intelligent AI Optimization Service (WIS)
Support
SNMP
SNMPV1,V2c,V3
LLDP
LLDP, LLDP-MED, LLDP-POE
Syslog / Debug
Support
FAT/FIT/MACC mode switching
Factory default firmware supports FAT (standalone) or FIT mode (WS controller) or MACC mode (Ruijie MACC-Base or Ruijie Cloud) management
- Bảo hành: 3 năm.
Giá:
2.847.000 VND
(Đã bao gồm VAT)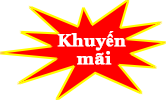 Tặng ngay 100.000 đồng

Sản phẩm liên quan
---
​