Hỗ trợ kinh doanh
Chăm sóc khách hàng

0916 287 068
Máy in nhãn Wifi Brother P-Touch PT-P950NW
Trang Chủ
>>
Máy in - Printer
>>
Máy in nhãn Brother
>>
Máy in nhãn Wifi Brother P-Touch PT-P950NW
Mã số:09170024
Máy in nhãn Wifi Brother P-Touch PT-P950NW
- Sản phẩm PT-P950NW là máy in nhãn chuyên nghiệp có tốc độ in cao nhất, khổ nhãn in lên đến 36mm. In văn bản, mã vạch, hình ảnh và logo, nhãn rất thích hợp cho sử dụng trong nhà hoặc ngoài trời trong nhiều năm. Kết nối mạng không dây và có dây, và một loạt các phụ kiện tùy chọn để tạo ra một giải pháp in ấn nhãn tùy chỉnh phù hợp với yêu cầu của bạn.
- Máy in nhãn HGe, TZe, HSe không dây Wifi để bàn.
- Kết nối với máy tính, Wifi, mạng có dây, phần mềm thiết kế nhãn in.
- Kết nối Bluetooth (Tùy chọn).
- In được mã vạch 1D, 2D.
- Tốc độ in nhãn: 80mm/s.
- Độ phân giải in: 360dpi.
- Khổ nhãn in: 3.5, 6, 9, 12, 18, 24, 36 mm.
- Chế độ cắt nhãn tự động và cắt một nửa.
- Nguồn điện cung cấp: 6 pin AA, AC adaptor hoặc pin sạc.
- Thích hợp dùng cho nhà máy, nhà kho, ngành điện, viễn thông…
Overview
The PT-P950NW is a complete wireless on-demand network laminating label printing solution that comes with printer, accessories, label design and print software, and a full length UL certified tape – all this for the price of just the printer! This small footprint printer produces wide, premium quality laminated labels at 360dpi print resolution, up to 32mm print height on 36mm tape, and features a built-in automatic cutter that trims a continuous 'tape' to virtually any length, one at a time or as a strip of pre-cut labels. Brother laminated labels can withstand abrasion, fading, extreme temperatures, chemicals and moisture.
Main Features
Wi-Fi, Ethernet, USB, Host USB, Serial & Optional Bluetooth (PA-BI-002) Interfaces - Versatile Wireless and Wired Connectivity Options

Produce Premium Quality, UL Certified¹ Laminated Labels On-Demand - Virtually Eliminates the Need to Purchase Pre-Printed Labels From a Converter for Custom and Short Run Labels

Infrastructure, Adhoc and Direct Wireless Wi-Fi Communications - Connect Directly to a Windows Computer, iOS and Android Smartphone or Tablet

Larger Print Head Prints up to 32mm High on 36mm Wide Tape at 360 dpi Printing Resolution - Prints Larger, Easy to Read Labels with Smooth Curves that Help Eliminate Jagged and Pixilated Images, Including Very Small Characters and Graphics

Automatic Dual Blade Cutting Mechanism - Pre-Print Strip of Easy to Peel labels as an Alternative to Sheets and Rolls of Die Cut Labels

Future Proof Optional Accessories: Li-ion Rechargeable Battery (PA-BT-4000LI), Battery Base (PA-BB-002), Touch Panel & Display (PA-TDU-003) and Bluetooth v2.1 (PA-BI-002) - Make Printer Configuration Purchasing Decision on Current Requirements, Optional Accessories are User Installable After Deployment

Printer Includes AC Adapter and Easy to Use, Advanced Label Design Software, UL Certified Tape and Cables - Comes With Everything you Need to Help you Design and Print Premium Quality Laminated Labels

Prints Laminated Labels up to 3.1 ips - Print Speed is up to 4x Faster Than Other Brother Models and is Ideal for Work in Progress (WIP) and Higher Volume Labeling Applications

Template Mode Printing and Downloadable Databases, Optional Touch Panel & Display (PA-TDU-003) - Easy to Develop Solutions to Print Standalone, From Scanning a Barcode or Connected to an Industrial Device (ex: PLC or Tester)

Uses HGe/TZe/HSe Tape - All in One, Drop in Cartridge Design Helps Ensure you Get the Best Print Quality and Makes Replacing Media Virtually Trouble Free

Small Footprint, only 4.7' wide x 5.7' high x 7.6' deep - Ideal for Use on Crowded Bench Tops, Limited Work Space and Even on Carts.
Specifications
Hardware Features

Model Type

Industrial Wireless Network & Desktop

Tape Family

HGe, TZe, HSe

Tape Sizes

3.5mm, 6mm, 9mm, 12mm, 18mm, 24mm, 36mm

Tape Length

8m (26.25')

Tape Technology

Laminated Thermal Transfer

Tape Types

High Grade Laminated Bulk, Standard Laminated, Flexible ID, Extra Strength Adhesive, Heat Shrink Tube, Tamper-Evident, Non-Laminated, Iron-on Fabric, Acid Free

LCD Display

Optional Touch Panel Display (PA-TDU-003)

Backlight

Optional Touch Panel & Display (PA-TDU-003)

Maximum Print Resolution

360 x 720 dpi (14 x 28 dots/mm)

Maximum Print Speed

80 mm/sec (3.15 ips)

Keyboard

Optional Touch Panel Display (PA-TDU-003)

Cutter

Automatic w/ Strip Cutting Feature

Batteries

Optional Li-ion Rechargeable Battery (PA-BT-4000LI), Requires Optional Battery Base (PA-BB-002)

Operation Mode

Computer Connected (GDI Printer, Template), Connected to Host Peripheral (USB or Serial)

Printer Emulation

Raster, ESC P, Text (Template/Form Mode)

ENERGY STAR® certified

Yes

Control Panel

On/Off, Feed/Cut, Wi-Fi On/Off Keys; Power, Low Battery, Wi-Fi & Error LED's

Power Switch

Digital

Power Supply

AC Adapter Standard, Optional Li-ion Battery

AC Adapter

AD-9100ESA (Included) - 24VDC / 100-240VAC 50/60 Hz

Interface

Wi-Fi WLAN (802.11b/g/n), LAN (10/100 Base-TX), USB 2.0, Host USB, Serial (RS-232C), Optional Bluetooth v2.1 (PA-BI-002)

Mobile Device Printing App

Mobile Cable Label Tool, Mobile Transfer Express

Mobile Device Compatibility

iOS 3.0 or Later, Android 1.6 or Later

Software Features

Microsoft Word/Outlook/Excel Add-ins

Office 2000/2003/2007

Fonts

Resident: Helsinki, Letter Gothic; P-touch Editor Software: Brother & Compatible TrueType Fonts

Font Sizes

Scalable Fonts

Font Styles

Regular, Bold, Shadow, Outline, Horizontal Lines, Surround, Invert

Max. Print Height

1.26' (32 mm)

Multi-Block

P-touch Editor Software

Label Length Setting

0.16' - 39.37' (4.06mm - 999.99mm)

Horizontal Alignment

Left, Center, Right Justification

Vertical Printing

P-touch Editor Software

Rotate Printing

Yes

Text Insert

Yes

Text Framing/Fill Pattern

P-touch Editor Software

Multi-copy Print

Up to 5,000 Copies

Memory

6 MB

Memory for Transferred Data (Number)

Up to 99 Template Files

Favorites Function Key

Optional Touch Panel & Display (PA-TDU-003)

Download data to unit

Yes

Built-in Designs/Templates

Downloadable
- Hãng sản xuất: Brother.
- Bảo hành: Bảo hành 12 tháng tại Trung tâm bảo hành.
Giá:
13.956.000 VND
(Đã bao gồm VAT)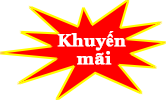 Tặng ngay 300.000 đồng

Sản phẩm liên quan
---
​