Hỗ trợ kinh doanh
Chăm sóc khách hàng

0916 287 068
4-Port 10/100Mbps PoE Switch NETONE NO-AF-41F (65Watt)
Trang Chủ
>>
Thiết bị mạng
>>
Switch PoE NETONE
>>
4-Port 10/100Mbps PoE Switch NETONE NO-AF-41F (65Watt)
Mã số:04250006
4-Port 10/100Mbps PoE Switch NETONE NO-AF-41F (65Watt)
- Bao gồm: 1 port Uplink cáp quang 2 sợi loại Single-mode, đầu nối SC, 4 port PoE, công suất mỗi port 15.4W, tổng công suất 65W.
- 4 Port 10/100M POE Switch, 1-4 Port support POE, IEEE802.3af standard, each port is 15.4W, total power is 65W.
- 4 Port PoE Switch with One Uplink Dual Fiber
- Bandwidth: 1.0Gbps
- Supply Line:End-Span(12+,36-)
- Power Supply: 48V1.25A
Features
- Support power by a Cat.5 Ethernet cable wireless access point (AP) and network surveillance cameras
- 1~4 port support IEEE802.3af standard power
- 4*10/100 Mbps RJ45 ports with Auto-negotiation
- The Uplink port is 155Mbps SC Fiber interface
- Complies with IEEE 802.3 10Base-T and IEEE 802.3u 100Base-TX standard
- Flow control:IEEE 802.3x flow control for Full-duplex Mode, Backpressure for Half-duplex Mode
- Auto-MDI/MDIX
- Supports uplink port Lightning protection (port 9 to reach two level lightning protection requirements)
- Supports PoE power up to 130W for all PoE ports(1~4Port)
- Supports PoE power up to 15.4W for each PoE port
- Adopts store and forward switching mechanism
- All ports support wire-speed switching, frame size in the range of 64 to 1536 can achieve wire-speed
- Fanless design, Natural cooling
- Small, compact and quiet design suitable for placement on the desktop or wall
- Zero configuration power adapter is automatically supplied to the adaptive equipment
Convenient and flexible
Choose to plug in up to eight IEEE802.3af IP-based POE devices like wireless access points or IP-based network surveillance cameras. Place these IEEE802.3af-compliant devices where they belong – high up on walls and ceiling for maximum coverage – or anywhere else you need them. Power and data are carried over standard Cat 5 cabling. As it convenient and flexible, particularly popular in security monitoring network camera installation business.
Plug and Play
The standards-based NO-AF-41F senses and adjusts for network speed and cabling type automatically, for easy integration into your existing 10/100 Ethernet network. For PoE, the switch automatically detects IEEE802.3af-compliant devices, and supplies power as needed. Front panel LEDs keep you informed of switch and PoE status.

Quiet and Compact
Design for compact and convenience, it durable metal case that is easily positioned on your desktop or a wall, using the included mounting hardware. The fan-less design quietly integrates with your small office environment.
Great Value
With data switching and Power over Ethernet integrated into one unit, the PoE Switch saves space, reduces cables and eliminates the requirement for dedicated electrical outlets – lowering installation costs, simplifying installation of PoE-capable devices, and eliminating the need for electricians or extension cords. All in all, a great benefit for a modest price.

Green
Compared to non-green version could energy-saving 60% , and with automatic standby mode and cable length detection fuction – when the port is not connected, automatic standby mode to save energy; cable shorter than 10 meters, the lower transmission power. At least 80% of the packaging is recyclable resources.
Application
- Million HD monitors transmission and power
- Wireless AP layout transmission and power
- VoIP transmission, Intelligent Home Systems
- Urban Intelligent Traffic Monitoring System (ITS), Safe City, Wireless City
- Highway monitoring system, Electronic road monitoring, Capture system
- Large industrial enterprise security monitoring systems, network multifunction system
- Remote multimedia teaching / Campus monitoring, Video conferencing systems
- Building intercom, Wireless communications, Video surveillance
- Sản xuất tại Taiwan.
- Bảo hành: 12 tháng.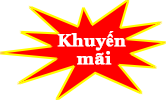 Tặng ngay 100.000 đồng

Sản phẩm liên quan
---
​