Hỗ trợ kinh doanh
Hỗ trợ bảo hành kỹ thuật

(028) 73 00 20 49
Chăm sóc khách hàng

0916 287 068
HP 1820-48G-PoE+ (370W) Switch J9984A
Trang Chủ
>>
Thiết bị mạng
>>
SWITCH HP
>>
HP 1820-48G-PoE+ (370W) Switch J9984A
Mã số:04180066
HP 1820-48G-PoE+ (370W) Switch J9984A
- The HP 1820 Switch Series offers more choice and flexibility for smaller organizations that require ease of use and lower Total Cost of Ownership (TCO), while delivering better network performance. They are smart-managed, fixed configuration, Gigabit Ethernet Layer 2 switches in an easy-to-administer solution that have the latest energy-saving capabilities.
- These switches are plug-and-play out of the box, where network operation can be fine-tuned through features available from a simple Web browser-based GUI, when needed.
Features
Easy-to-Use, Simple to Deploy and Manage
- The HP 1820 Switch Series features an intuitive Web management interface with an enhanced navigation pane for easy management of devices by non-technical users. The HP 1820 Switch Series is ideal for organizations that require simplicity.
- The series gives you flexibility and choice with a complete portfolio. You get six rack-mountable models including three non-Power over Ethernet (PoE) models. Some models include SFP ports for fiber connectivity.
- Customizable features include VLANs, Spanning Tree, Link aggregation trunking, and IGMP Snooping. All models include Rapid Spanning Tree Protocol (RSTP) and DSCP QoS policies.
- These switches support flexible installation options, including mounting on walls, under tables or on desk tops.
- Some models are of a fan-less design, making them quiet for office deployments.
Energy Efficiency and Lower TCO
- The HP 1820 Switch Series include the latest energy-savings capabilities, including Energy Efficient Ethernet (IEEE), idle-port power down and PoE Port Scheduler.
- The 8-port Gigabit Ethernet model can be powered by an upstream PoE switch for environments where no line power is available.
Quality of Service (QoS)
- The HP 1820 Switch Series traffic prioritization provides time sensitive packets (VoIP and video) with priority over other traffic based on DSCP or IEEE 802.1p classification. Packets are mapped to eight hardware queues for more effective throughput.
- Broadcast control allows limiting of broadcast traffic rate, to reduce unwanted network broadcast traffic.
- IEEE 802.11p/Q delivers data to devices based on the priority and type of traffic.
Specifications
Differentiator

Smart-managed Layer 2 switch with 48 10/100/1000 ports, 24 of which provide PoE/PoE+, and 4 SFP 100/1000 ports

Ports

48 10/100/1000 or 4 SPF 100/1000 Mbps ports depending on configuration. PoE/PoE+ available on select models

Memory and processor

ARM Cortex-A9 @ 400 MHz

128 MB SDRAM

Packet buffer size: 1.5 MB

16 MB flash

Latency

100 Mb Latency: < 7 µs

1000 Mb Latency: < 2 µs

Throughput

Up to 77.3 Mpps

Routing/ Switching capacity

104 Gbps maximum, depending on configuration

Switching capacity

104 Gbps

PoE capability

370 W PoE+

Minimum dimensions

44.25 x 32.26 x 4.39 cm

Weight

4.4 kg
- Hàng chính hãng HP.
- Bảo hành: 3 năm.
Giá:
23.520.000 VND (Đã bao gồm VAT)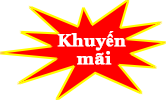 Tặng ngay 500.000 đồng

Sản phẩm liên quan
---
​