Hỗ trợ kinh doanh
Chăm sóc khách hàng

0916 287 068
HP 2530-48G Switch J9775A
Trang Chủ
>>
Thiết bị mạng
>>
SWITCH HP
>>
HP 2530-48G Switch J9775A
Mã số:04180046
HP 2530-48G Switch J9775A
- Fixed Port Layer-2 Managed Ethernet Switch.
- 48 RJ-45 autosensing 10/100/1000 ports, 4 fixed Gigabit Ethernet SFP ports (Min 0 // Max 4 SFP)
Features
Quality of Service (QoS)
- Traffic prioritization (IEEE 802.1p): allows real-time traffic classification with support for eight priority levels mapped to either two or four queues; uses weighted deficit round robin (WDRR) or strict priority (SP)
- Simplified QoS configuration: Port-based: prioritizes traffic by specifying a port and priority level. VLAN-based: prioritizes traffic by specifying a VLAN and priority level.
- Class of Service (CoS): sets the IEEE 802.1p priority tag based on IP address, IP Type of Service (ToS), Layer 3 protocol, TCP/UDP port number, source port, and DiffServ
- Rate limiting: sets per-port ingress enforced maximums for all ingressed traffic or for broadcast, multicast, or unknown destination traffic
- Layer 4 prioritization: enables prioritization based on TCP/UDP port numbers
Management
- Choice of management interfaces: Web graphical user interface (GUI): HTML-based easy-to-use graphical interface allows configuration of the switch from any Web browser. Command-line interface (CLI): provides advanced configuration and diagnostics through a robust CLI. Simple Network Management Protocol (SNMPv1/v2c/v3): allows a switch to be managed with a variety of third-party network management applications.
- Virtual stacking: provides single IP address management for up to 16 switches
- sFlow (RFC 3176): delivers wire-speed traffic accounting and monitoring configured by SNMP and CLI with three terminal encrypted receivers
- IEEE 802.1AB Link Layer Discovery Protocol (LLDP): automates device discovery protocol for easy mapping by network management applications
- Logging: provides local and remote logging of events via SNMP (v2c and v3) and syslog; provides log throttling and log filtering to reduce the number of log events generated
Connectivity
- IPv6: IPv6 host: allows the switch to be deployed and managed at the edge of an IPv6 network. Dual stack (IPv4/IPv6): supports connectivity for both protocols; provides a transition mechanism from IPv4 to IPv6. MLD snooping: forwards IPv6 multicast traffic to the appropriate interface; prevents IPv6 multicast traffic from flooding the network.
- IEEE 802.3af Power over Ethernet (PoE): provides up to 15.4 W per port to IEEE 802.3af-compliant PoE-powered devices such as IP phones, wireless access points, and security cameras
- IEEE 802.3at Power over Ethernet Plus: provides up to 30 W per port to IEEE 802.3 for PoE/PoE+-powered devices such as video IP phones, IEEE 802.11n wireless access points, and advanced pan/tilt/zoom security cameras (see product specifications for total PoE power available)
- Auto-MDIX: adjusts automatically for straight-through or crossover cables on all ports
- Pre-standard PoE support: detects and provides power to pre-standard PoE devices
Layer 2 switching
- VLANs: provides support for 512 VLANs and 4,094 VLAN IDs
- Jumbo packet support: supports up to 9220-byte frame size to improve the performance of large data transfers; 8- and 24-port Fast Ethernet models automatically support up to 2000-byte frames with no configuration needed
- 16K MAC address table: provides access to many Layer 2 devices
- GARP VLAN Registration Protocol: allows automatic learning and dynamic assignment of VLANs
- Per-VLAN Spanning Tree Plus (PVST+): allows each VLAN to build a separate spanning tree to improve link bandwidth usage in network environments with multiple VLANs
Specifications
I/O ports and slots

48 RJ-45 autosensing 10/100/1000 ports (IEEE 802.3 Type 10BASE-T, IEEE 802.3u Type 100BASE-TX, IEEE 802.3ab Type 1000BASE-T); Duplex:

10BASE-T/100BASE-TX: half or full; 1000BASE-T: full only

4 fixed Gigabit Ethernet SFP ports

1 dual-personality (RJ-45 or USB micro-B) serial console port

Physical characteristics

Dimensions

17.44(w) x 10.00(d) x 1.75(h) in (44.3 x 25.4 x 4.45 cm) (1U height)

Weight

6.8 lb (3.08 kg)

Memory and processor

Processor

ARM9E @ 800 MHz, 128 MB flash, 256 MB DDR3 DIMM; packet buffer size: 3 MB dynamically allocated

Mounting

Mounts in an EIA-standard 19-inch telco rack or equipment cabinet (rack-mounting kit available); horizontal surface mounting; wall mounting

Performance

IPv6 Ready Certified

100 Mb Latency

< 7.4 µs (LIFO 64-byte packets)

1000 Mb Latency

< 2.3 µs (LIFO 64-byte packets)

Throughput

up to 77.3 million pps (64-byte packets)

Switching capacity

104 Gbps

MAC address table size

16000 entries

Environment

Operating temperature

32°F to 113°F (0°C to 45°C)

Operating relative humidity

15% to 95% @ 104°F (40°C), noncondensing

Non-operating/

-40°F to 158°F (-40°C to 70°C)

Storage temperature

Non-operating/Storage relative humidity

15% to 90% @ 149°F (65°C), noncondensing

Altitude

up to 10,000 ft (3 km)

Acoustic

Power: 31.0 dB, Pressure: 34.5 dB

Electrical characteristics

Frequency

50/60 Hz

Achieved Miercom Certified Green Award

Maximum heat dissipation

203 BTU/hr (214.17 kJ/hr)

AC voltage

100-127/200-240 VAC

Current

1.2/0.7 A

Maximum power rating

59.5 W

Idle power

29.5 W

Safety

UL 60950-1; CAN/CSA 22.2 No. 60950-1; EN 60825; IEC 60950-1; EN 60950-1

Emissions

FCC Class A; EN 55022/CISPR-22 Class A; VCCI Class A

Immunity

Generic

EN 55024, CISPR 24

EN

EN 55024, CISPR 24

ESD

IEC 61000-4-2

Radiated

IEC 61000-4-3

EFT/Burst

IEC 61000-4-4

Surge

IEC 61000-4-5

Conducted

IEC 61000-4-6

Power frequency magnetic field

IEC 61000-4-8

Voltage dips and interruptions

IEC 61000-4-11

Harmonics

EN 61000-3-2, IEC 61000-3-2

Flicker

EN 61000-3-3, IEC 61000-3-3

Management

IMC - Intelligent Management Center; command-line interface; Web browser; configuration menu; out-of-band management (serial RS-232C or Micro USB);

IEEE 802.3 Ethernet MIB; Repeater MIB; Ethernet Interface MIB

Notes

IEEE 802.3az applies to Gigabit models only; IEEE 802.3at and IEEE 802.3af apply to PoE+ models only. When using SFPs with this product, SFPs with revision 'B' or later (product number ends with the letter 'B' or later, e.g., J4858B, J4859C) are required.
- Hàng chính hãng HP.
- Bảo hành: 03 năm
Giá:
23.640.000 VND
(Đã bao gồm VAT)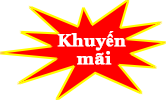 Tặng ngay 500.000 đồng

Sản phẩm liên quan
---
​