Hỗ trợ kinh doanh
Chăm sóc khách hàng

0916 287 068
Gigabit SingleMode SFP Media Converter TP-LINK MC220L
Trang Chủ
>>
Chuyển đổi Quang-điện
>>
Media Converter Tp-Link
>>
Gigabit SingleMode SFP Media Converter TP-LINK MC220L
Mã số:03030007
Gigabit Single-mode SFP Media Converter TP-LINK MC220L
The MC220L is a media converter designed to convert 1000BASE-SX/LX/LH fiber to 1000Base-T copper media or vice versa. Designed under IEEE802.3ab 1000Base-T and IEEE802.3z 1000Base-SX/LX/LH standards, the MC220L is designed for use with multi-mode/single-mode fiber cable utilizing the LC-Type connector. It works at 850nm on both transmitting and receiving data when adopting multi-mode fiber and 1310nm on both transmitting and receiving data when adopting single-mode.
-         Other features of this module include the ability to be used as a stand alone device (no chassis required) or with TP-LINK´s 19´´system chassis, Auto MDI/MDI-X for TX port, and front panel status LEDs. The MC220L will transmit at extended fiber optic distances utilizing multi-mode fiber up to 0.55 kilometers and 10 kilometers when utilizing single-mode fiber.
-         Complies with IEEE 802.3ab and IEEE 802.3z
-         FX port supports hot-swappable
-         Extends fiber distance up to 0.55km for multi-mode fiber and 10km for single-mode fiber
-         Works at 1000Mbps in Full-Duplex mode for both TX port and FX port
-         Supports auto MDI/MDIX for TX port
-         Provides switch configuration of Force /Auto transfer mode for FX port
-         Easy-to-view LED indicators provide status to monitor network activity easily
-         External power supply
Standards and Protocols

IEEE 802.3ab, IEEE 802.3z, IEEE 802.3x

Basic Function

Full Duplex Flow Control (IEEE 802.3x)

Extends fiber distance up to 0.5km using 50/125um fiber

Ports

1 Gigabit SFP port

1 1000M RJ45 port (Auto MDI/MDIX)

Network Media 1000BASE-FX

Multi-mode/Single-mode SFP module

Network Media 1000BASE-T

UTP category 5, 5e, 6 cable (maxium 100m)

EIA/TIA-568 100Ω STP (maximum 100m)

LED Indicators

PWR, LINK, RX

Dimensions (W*D*H)

3.7*2.9*1.1 in. (94.5*73.0*27.0 mm)

Power Supply

External Power Adapter

Safety & Emission

FCC, CE

Environment

Operating Temperature: 0~40 (32~104)

Storage Temperature: -40~70 (-40~158)

Operating Humidity: 10%~90% non-condensing

Storage Humidity: 5%~90% non-condensing
-         Hàng chính hãng TP-LINK.
-         Bảo hành: 12 tháng.
Giá:
624.000 VND
(Đã bao gồm VAT)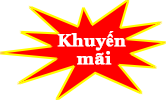 Tặng ngay 50.000 đồng

Sản phẩm liên quan
---
​